Alliance Highway Safety has been dedicated to promoting highway safety messages through partnerships with State Highway Safety Offices and organizations since 2002. Alliance identifies and aggregates groups fitting the target demographic of a particular need area to create, implement and activate an effective campaign. By essentially becoming an extension of the highway safety organizations staff Alliance is able to effectively changes the attitudes and behaviors of drivers leading to life saving results.
Dylan Eustis
Campaign Coordinator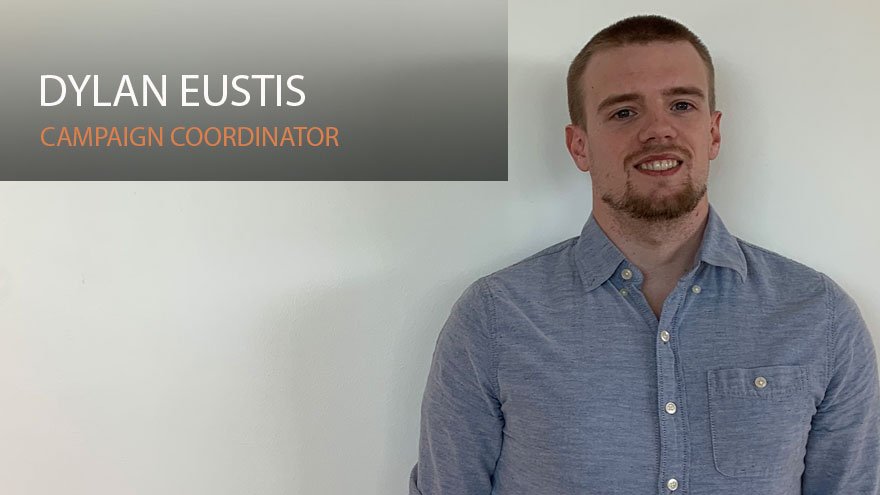 E-mail:

DYLAN IS AN INTERN FOR ALLIANCE IN THE PORTLAND, MAINE OFFICE. GROWING UP IN MAINE, DYLAN DEVELOPED A PASSION IN SPORTS, BOTH PLAYING AND REFEREEING VARIOUS SPORTS IN MAINE. AFTER GRADUATING WITH AN ASSOCIATES DEGREE IN BUSINESS MANAGEMENT AT CENTRAL MAINE COMMUNITY COLLEGE, HE MOVED TO PHOENIX, ARIZONA. A FEW YEARS LATER, DYLAN WENT BACK TO SCHOOL AND EARNED A BACHELORS DEGREE IN SPORTS MANAGEMENT AT GRAND CANYON UNIVERSITY. WHILE IN SCHOOL, HE WORKED FOR THE ARIZONA DIAMONDBACKS UNDER THEIR SPECIAL PROJECTS DIVISION; SELLING GAME-USED AND TEAM-ISSUED MEMORABILIA TO RAISE MONEY FOR THE CLUB'S YOUTH FOUNDATION. AFTER FINISHING SCHOOL, HE WANTED TO COME BACK TO HIS HOME STATE AND PURSUE THE INTERNSHIP OPPORTUNITY WITH ALLIANCE. THROUGH HIS WORK IN SCHOOL AND SPORTS, DYLAN HAS AN INSPIRATION TO WORK, LEARN, AND MAKE AN IMPACT IN THE SPORTS AND MARKETING INDUSTRIES.